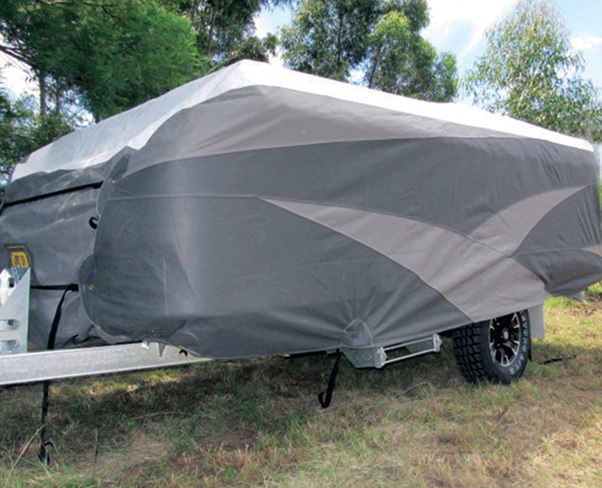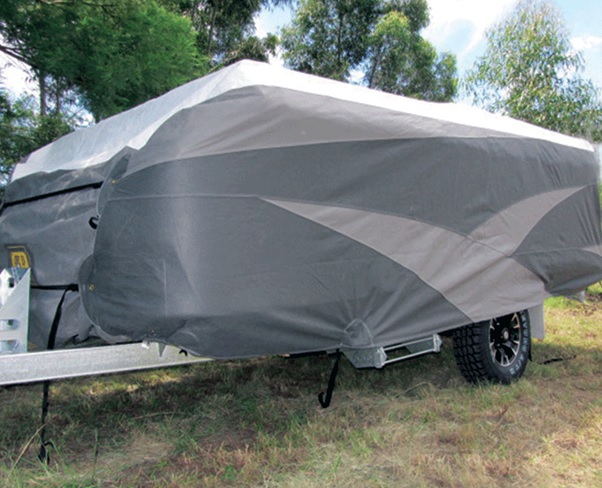 A camper cover, while not a necessity, can be a useful accessory to protect your camper when it is not in use. Just think about it: while waiting for your next holiday plan, your camper sits in your backyard, exposed to the Australian harsh weather for extended periods of time. Besides premature aging, all this exposure to harsh climate may also cause major damage.
Having a camper cover can reduce the need to wash vigorously or to remove stains. You can also keep it looking as good as new for a long time, and even maintain its resale value.
There are three main types of caravan covers: camper, pop-top, and caravan.
What to look out for in Camper Covers
Most caravan covers have a top surface that is waterproof, while the sides are water-resistant. Most importantly, the covers need to be made with a material that is breathable, so that moisture or steam can escape. This prevents the growth of mould and mildew, which can damage the caravan's external body, including paint. A soft inner liner is necessary to avoid scratching of the camper's body.
Other key features that the caravan cover should have include a heavy-duty roof section, reinforced stitching in corners and other high-wear areas, and front and rear cinching straps.
It should also be noted that a premium quality camper cover is always worth the investment. Cheaper covers are usually manufactured with lower quality materials, which means they can tear or get damaged more easily. As high quality covers can last longer, they end up saving you more money in the long run. Plus, most premium brands also offer better warranty, with minimum 3 year warranty the new standard at the moment.
How to measure and pick the right size
Most manufacturers use standard RV height and weight measurements for the covers. However, instead of relying on the manufacturer's specifications, we highly recommend that you measure your camper to ensure a proper fit.
When measuring, remember to include bumpers and spare tyre, but exclude the hitch and ground clearance. It is good to aim for a nice and snug fit, although it is better to have the cover a little bigger rather than smaller. Generally, cover sizes are manufactured in 2 foot increments, 10'-12', 12'–14' etc. so select the correct size to suit your camper. If it is too tight, the fabric might tear, but if there is excess fabric, you can use the cinching straps to adjust the fit.
Premium caravan covers at Page Bros RV
We carry high quality CAMCO and ADCO camper covers that are designed for high sun exposure as well as other harsh elements such as high moisture and snow.
The new range of CAMCO Premium Covers are all-weather, water-resistant with superior UV protection and ultra-durability. The top material is made up of three layers of spun-bond polypropylene with an outer layer of DuPont™ Tyvek, a tough yet breathable material that can block damaging UV rays and has an extended outdoor life.
These covers use ultrasonically welded seams in selected areas, and do not have perforation or thread deterioration like typical thread stitched seams. CAMCO's Premium Covers are backed with a 4 year manufacturer's warranty and are exclusive to Jayco Dealers.
ADCO covers also feature a four layer DuPont™ Tyvek top panel, with high performance polypropylene side panels. Designed for high sun exposure, high moisture, snow and long-term storage.
There are extra reinforcements on top and bottom of all four corners, to help against sharp edges and reduce wear. ADCO's all climate designer series is the Number 1 selling cover in the US, and they come with a 3 year warranty.
View our complete selection of caravan covers here. If you need assistance in choosing the right camper cover for your caravan, get in touch with our team.