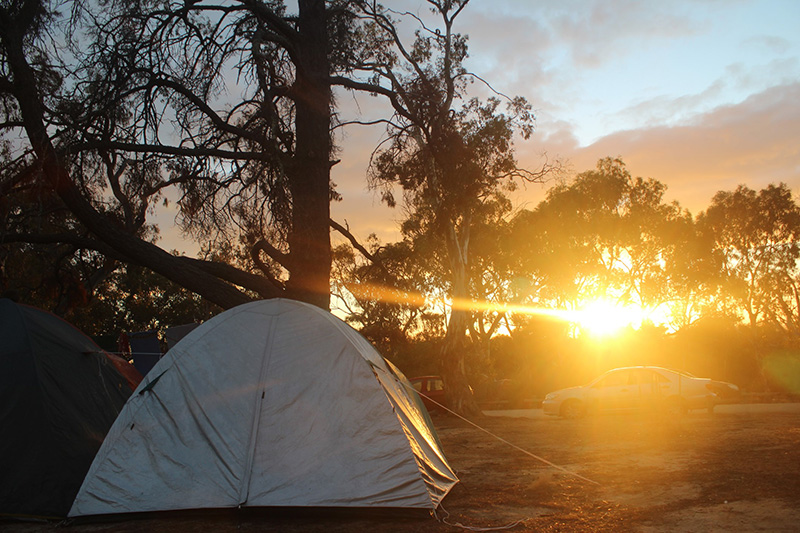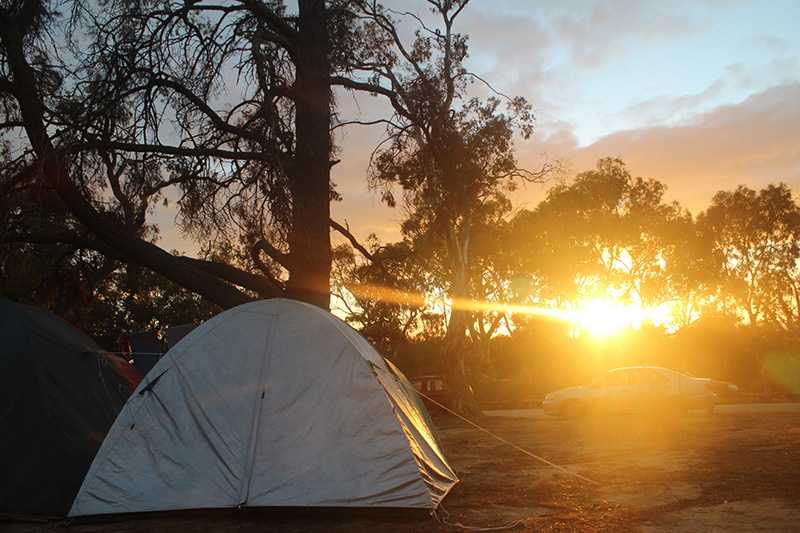 Being able to camp in the Australian Outdoors is a favourite pastime for many travellers. There are some that are planning to do it for the first time.
Here in Australia we are blessed with an abundance of excellent free camps. A quick google search will surely find one that will suit you. From coastal areas to bushland there is something for everyone.
Hema Maps Camps 10 is a great book, available in spiral bound or hardback. This is a fantastic resource to use when planning your next adventure, covering over 5000 campsites all over Australia.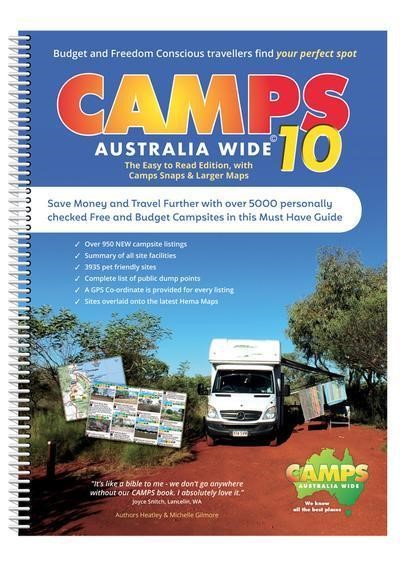 A few things to consider when considering free camping
What facilities are available? Is there fresh water, do they have a dump point and what amenities (toilets, showers) are available for use? If they don't have these available then you will need to consider carrying them in and out with you.
What level of access is available and is it limited to certain times of the year? Can a 4WD and caravan get in and out? A tip: Try and set up facing the direction you will leave in, just in case you need to leave in a hurry, or simply so you have one less hassle at the end of your stay.
Other camping tips to know:
If you plan on travelling off road or interstate check out HEMA Maps great range of handy maps. Some are area specific like Flinders Ranges, Central Australia and The High Country, just to name a few. They also have maps for all states and territories in Australia.
Travelling with pets is common, as they also enjoy new surroundings. However, pets are not always allowed, especially in National Parks. Some exemptions apply so it is certainly worth checking that out before you pack Rover in the car. Travelling with pets comes with its own challenges and it is always better to be prepared. Have a look at Travelling with Pets for some great tips and tricks to keep everyone happy.
Generators are great for powering your air conditioner or microwave when you are camping 'off the grid'. But cannot be used everywhere. Restrictions apply in many National Parks, so, once again, check with the governing body for the area(s) you plan to visit.
RV Friendly Towns have met certain criteria to ensure that your visit will be a great experience. These towns will display the RV Friendly Town sign and you can be assured you will be welcome and know that they have facilities that travellers are looking for, like ample parking, shops for your fresh fruit & veggies, access to water and dump points. These are in conjunction with local councils and residents who you know will appreciate your business.
Remember to enjoy your camping experience, do the right thing and leave your campsite cleaner than when you got there.