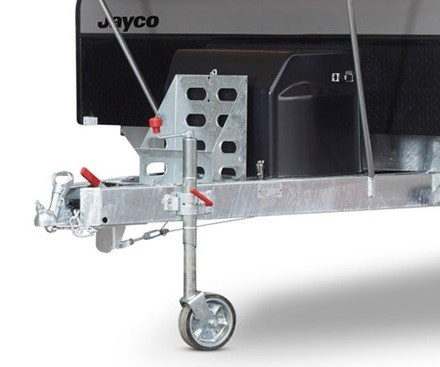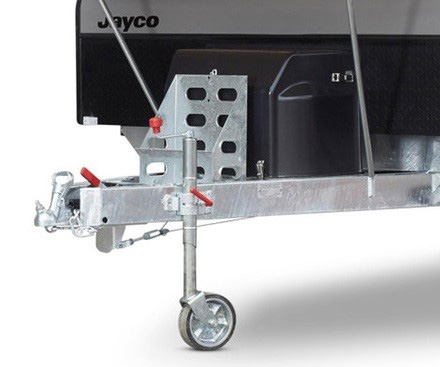 The Jockey Wheel on your caravan is often a forgotten element when it comes to caravan maintenance. There are few moving parts and with a little preventative maintenance your Jockey Wheel will provide many years of trouble free service.
The easiest thing to do is look at the condition of the actual wheel. Does it spin freely? Are there any cracks in the rubber wheel? The wheel is often available as a spare part and can be replaced without having to purchase the complete unit.
How easy does it wind up and down? There are very few moving parts and a quick clean and lube once a year will keep it in good working order. It is normally as simple as supporting the front of your van and removing the jocket wheel. Remove the handle which is held on with a grub screw or roll pin. Remove the handle and the shaft will wind out. Check the condition of the thrust washer and bearing in the top of the unit. Clean and regrease all parts & reassemble.The thrust washer & bearing may need replacing.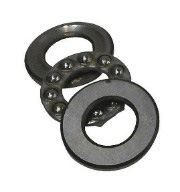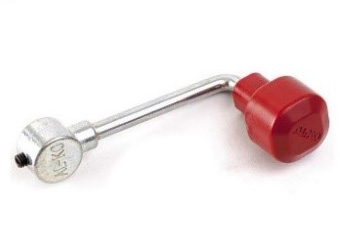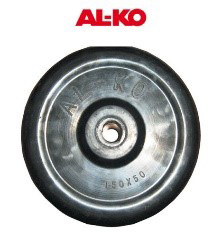 Replacement handles, thrust washers & bearings, wheels and axle bolts are some of the spare parts that can be purchased to keep your jocket wheel in good working order without the expense of having to buy a complete new jockey wheel.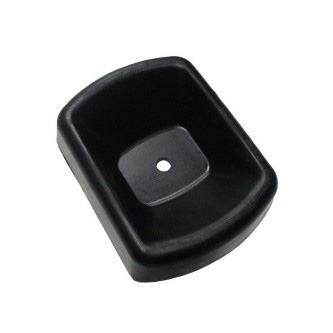 To help extend the life of your Caravan Jockey Wheel, a rubber jockey wheel receiver is a cheap but sound investment idea. Using a jockey wheel receiver helps prevent the Jockey Wheel from slipping and sliding while using your caravan or while the van is in storage. If your Caravan is stored outside on asphalt or concrete it is a very good idea to have a Caravan Jockey Wheel receiver as this can prevent damage/flat spot to the wheel.
There are also some great alternatives to the standard jockey wheel.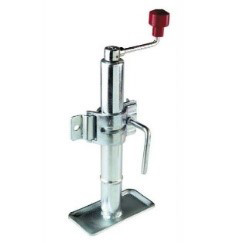 A landing leg, which uses the same winding mechanism as a jockey wheel, but has a flat plate on the bottom rather than a wheel. These are often used on heavier vans or where the lifting range of a standard jockey wheel creates problems getting your van on or off the tow vehicle. Al-Ko Landing legs come in 3 sizes, so they can accommodate a wide range of heights.
If you have trouble moving your van, especially a single axle van the Al-KO Power Mover Ratchet Jockey Wheel may be a great way to save your back! This ratchet jockey wheel utilises the same bracket as your existing jockey wheel. With the aid of the extension handle you can easily move your van. While not being as manouverable on a tandem axle van they may still make moving your van a lot easier.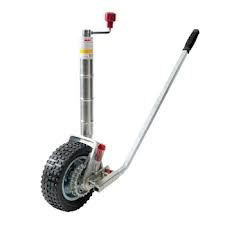 (please have a look at the weight limits to see if it will suit your application)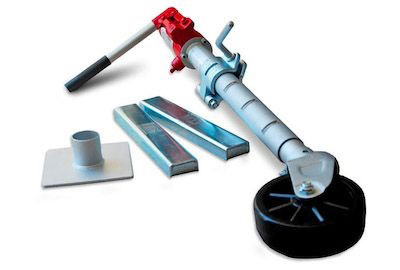 The Trail-A-Mate Hydraulic Jockey is a great alternative. This easy to use hydraulic jockey wheel makes levelling and also unhitching caravans that have heavier ball weights much easier. They are more expensive than a standard wind style jockey wheel, but they certainly make the job of getting your caravan on or off the car a lot easier! Often the Trail-A-Mate has a flat plate on the bottom, similar to a landing leg. A Trail-A-Mate can also be used as a jack for your caravan, however there are a couple of lifting plates that must be welded to the chassis of your caravan to take advantage of this.