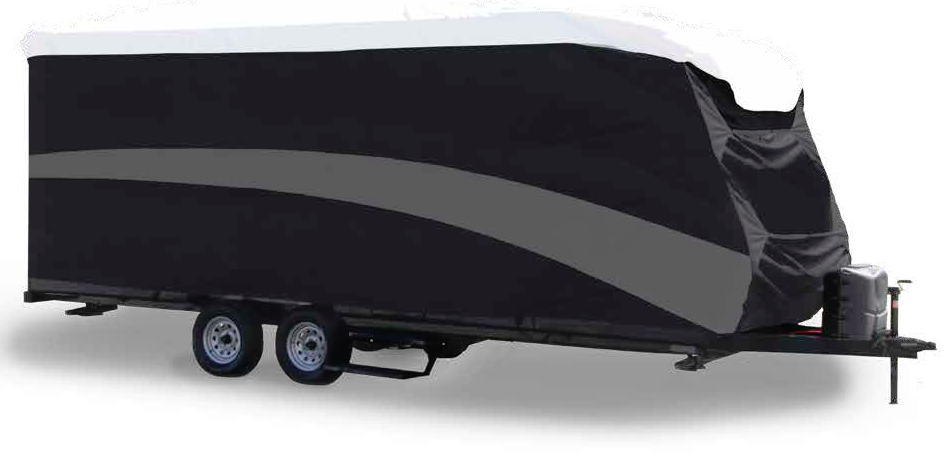 You may be asking yourself, why do I need to invest the money in a good quality caravan cover, when I can purchase a tarp for a fraction of the cost to do the same job?
The answer is pretty simple. Tarps are not designed to meet the needs of a caravan that is in storage. Tarps are made out of plastic which does not allow the caravan to breathe, moisture can become trapped under a tarp that may lead to mould growth inside your caravan.
Ropes, were used to secure a tarp, can rub against the body of the van and may cause damage to the walls of the caravan as well as any antennas, hatches and vents.
Caravan covers such as the Camco Premium Range are designed with a waterproof top, breathable sides and feature covered air vents that allow trapped moisture to escape further reducing the risk of mould growth, they also allow wind to pass through the cover reducing the risk of the cover tearing in high winds. The Camco Premium Range also features a 4 layer fabric, treated with Tyvec & incorporating a soft inner lining that prevents scratching from the cover rubbing against the caravan.
Camco Premium Covers are not stitched like a traditional caravan covers but rather ultrasonically welded together to increase their durability, giving the Camco Premium Range a 4 Year Manufactures warranty. They feature heavy duty front and rear cinching straps as well as underbelly straps that create a semi-custom fit for your caravan.
The harsh Australian sun is another factor to consider when debating on covering your van. A caravan cover will protect your investment from the damaging effects of UV Rays & airborne contaminants helping to keep your pride and joy looking like new for a lot longer.
Selecting the correct size cover for your van is important, loose covers can flap a lot in the wind, causing unnecessary stress on the cover and leading to premature failure. Camco Premium Cover come in a range of sizes to suit all caravans, pop tops and campers. They allow for covering of roof fitted items like air conditioners, antennas and solar panels. Sharp edges, especially on solar panels should be covered to avoid damaging your cover.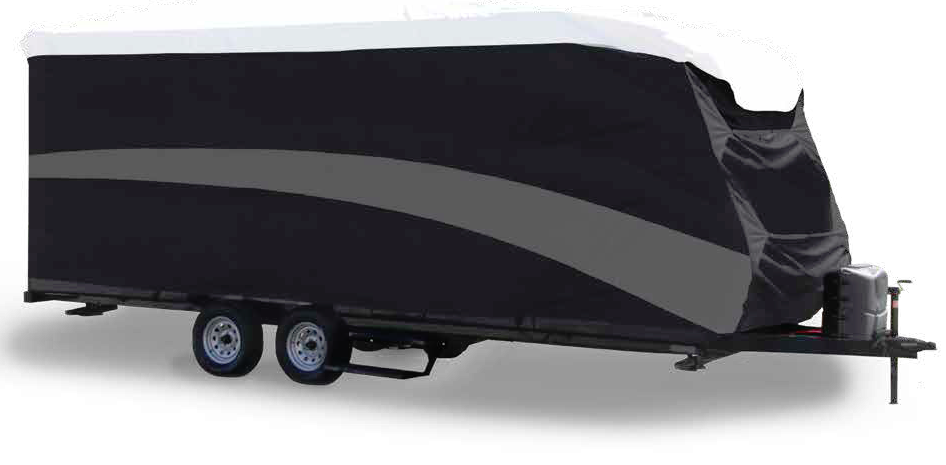 It is important to always wash your caravan prior to fitting your cover. Any grit or dirt trapped between the cover & the van can cause scratching & damage to the exterior, especially to the windows, as these are often acrylic.
So while a tarp may be a cheap option when considering a covering your caravan, it not providing you caravan with the required level of protection that only comes with using quality Camco Premium Caravan Cover