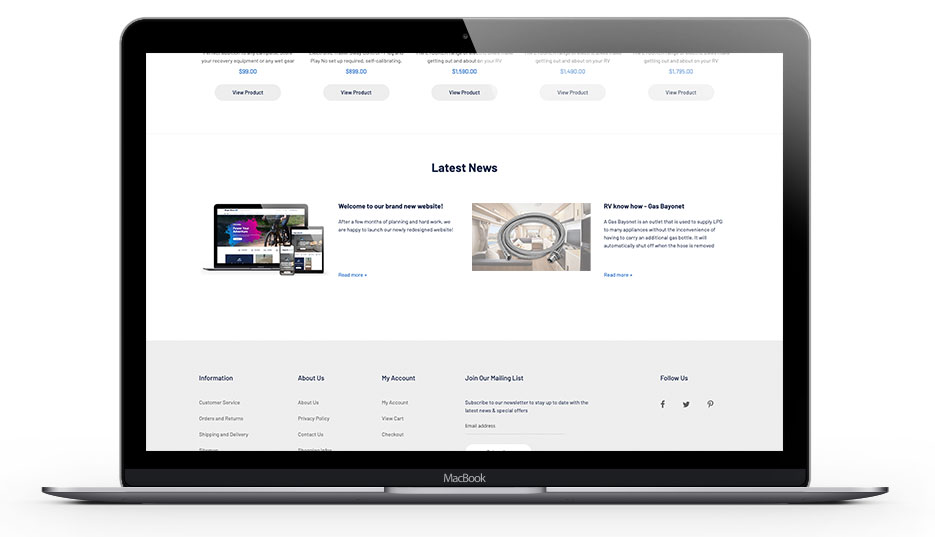 After a few months of planning and hard work, we are happy to launch our newly redesigned website!
At Page Bros RV, we believe that shopping for your caravanning and outdoor needs online should be a smooth and pleasant process. As such, we have collaborated with industry-leading partners to develop a new website that makes it easier than ever for you to browse and purchase our products.
We wanted to provide you with the best user experience possible, so here are some of the new features you can find in our brand new website:
Comprehensive navigation
Looking for what you need on our website has become even easier with our new mega menu! Our huge range of categories are now clearly displayed, making it a breeze for you to navigate through the sections to get to what you're after.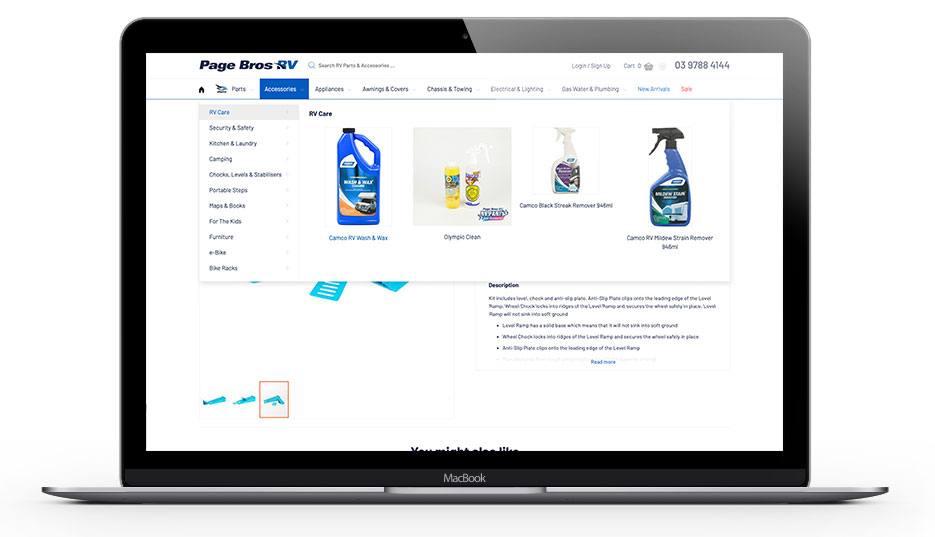 Search for RV Parts
If you're looking for something specific, you'll be delighted with our new and improved site search features. All you have to do is type in the keywords and all relevant results will be shown in an instant.
Mobile compatibility website
One of the things we really wanted to achieve was to get our website to be mobile friendly. Now you can browse our website and shop from anywhere – even while on a trip in your RV! All of the website features that are available on our desktop version will are available on our mobile version too, so you don't have to miss out on anything.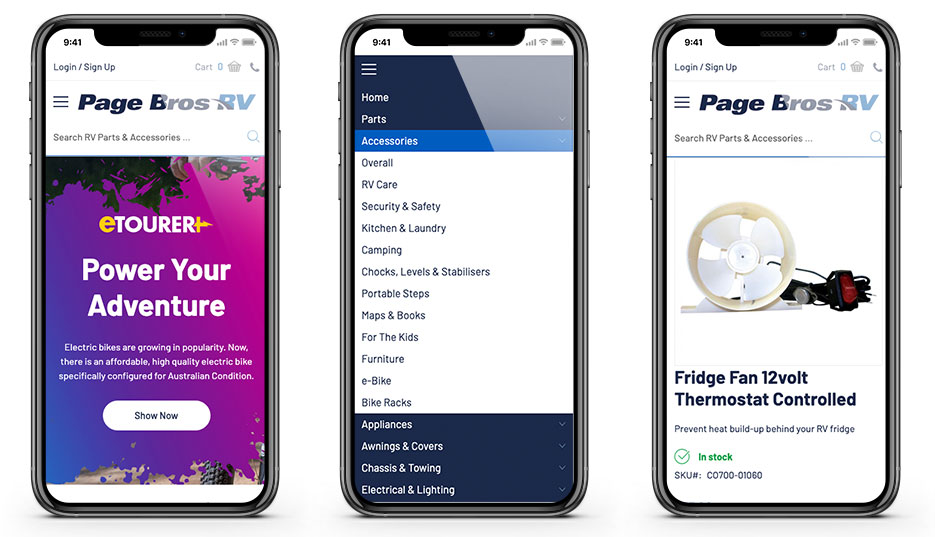 Streamlined checkout process
We have put in alot effort to improve the entire shopping experience, from adding products to the shopping cart, to reviewing your order, and completing your purchase. It is all incredibly easy, quick, and, most importantly, secure. Now you can shop with ease and confidence. We have also provided you with multiple payment methods - Paypal, Credit Card and After Pay to ensure you have no reason to delay getting the RV Parts or accessories you need.
Accurate shipping rates
Our new shipping calculator in the shopping cart will be able to give you a more accurate shipping rate when you're purchasing from our website. It is hooked up to the real time rates of our courier company and will allow you to instantly see the rates to ship to your preferred location. Alternatively, you can also visit our showroom in Seaford to pick up your order for free.
Up-to-date stock availability
With a better inventory management integration in place, we are now able to provide real-time stock updates on our website according to what is available in our warehouse. This will help to reduce inventory mistakes and processing errors.
RV News Blog
Our blog features articles, industry news, tips and much, much more. Find a wealth of resources to improve your RV experience! We will continually update our blog with useful information, including buying guides, maintenance tips and tricks, product reviews and more. Keep checking or subscribe to our newsletter to stay updated!
Need to get in touch quickly? Our phone number is clearly listed at the top of our website. Email or call – we are always happy to hear from you!
We hope you like our fresh new look! Please let us know if you have any suggestions for new information or blog topics that you'd like to see here. Thank you for your ongoing support, and we look forward to hearing from you.
Until then, happy shopping and caravanning!